KC Crewsers
KC Crewsers

Join us on the last Wednesday of every month for KC Crewsers! Whether you live downtown or farther south you can participate. There are 2 starting locations and from there you move from Rest Stop to Rest Stop pointed out on the Route Map at your own pace. Everyone meets at the last bar for drinks, socializing and prizes!www.KCCrewsers.com

Posted by KC Crew on Tuesday, April 14, 2015
Red, White and Crew - Saturday July 4th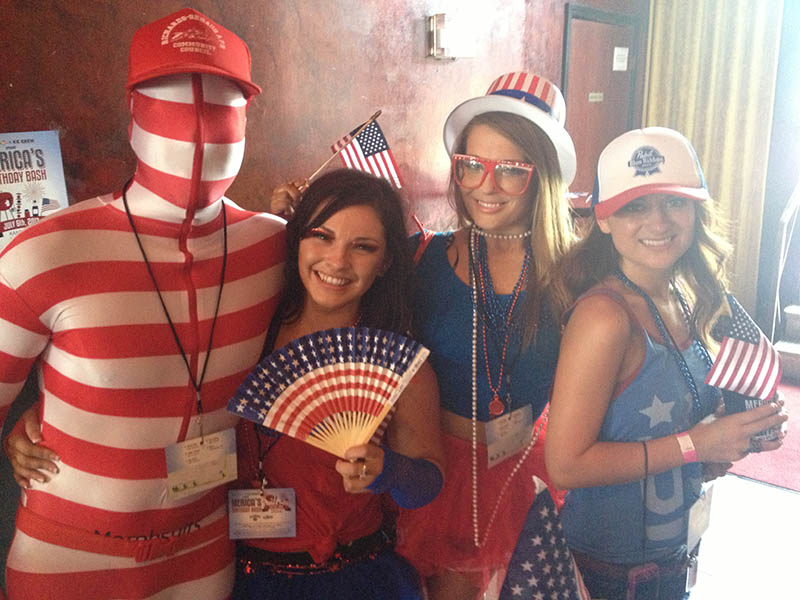 Celebrate our great country's birth in a giant Bash in Martini Corner on Saturday July 4th from 12pm until 6pm. Patrons dressed as American as possible(jorts, shirts, etc) will enjoy delicious American beverages and food specials as well as backyard/tailgate games including cornhole, washers, canjam, rope chess and more.
Tickets include 2 drink tickets, a koozie, wristband and drink specials. Prizes will be awarded to attendees with the Best American Outfit(jorts, shirts, etc).
End of the World Pub Crawl #EOTWPC
The 3rd Annual End of the World Pub Crawl was a deadly success. Almost 900 crawlers, survivors and zombies showed up to crawl from bar to bar, through the Dead Zone, while dodging Zombies who were trying to take their lives(flags). Thanks to our sponsors Uber and our charity this year, Big Brothers Big Sisters of Greater Kansas City. Check out the pictures here.
Bring Beer Olympics To Your Event
Having a Bachelor/Bachelorette Party or a BBQ soon? Want to add some fun? Hire KC Crew to create your own Beer Olympics at your event. Pick the sports you want, tell us how many teams and the date and we handle everything. For more information click here